Tianze Pan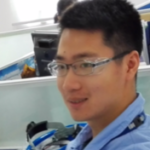 My name is Tianze Pan. I studied chemical engineering as an undergraduate at Cornell and my passion has since been in process simulation and data analysis. I am very fortunate to be able to have the privilege of partaking in this masters program, which offers the best educational and career resources one could expect. From policy professors who served as top echelon officials in EPA, to internship opportunities close to key research/policy positions in the EPA, NIST etc, this program puts its students at the very center.
During my internship at the EPA (Office of Water), which perfectly matched my interests, I was able to help design better treatment systems for PFAS removal through process simulation and data analysis. Enabled by the state-of-art lab equipment that an analyst chemist would love here at the program, I am able to continue working on a PFAS capstone project, which is generously supported by the faculty. Our project is also being assisted by NIST scientists who are graciously willing to share their wealth of knowledge and resources.
Looking to make meaningful impact in the world of environmental science and policy? This is the right place to learn, to engage, and to kickstart a great career!