Visit our FAQ Page or email us at emap@georgetown.edu if you have any questions about the application process!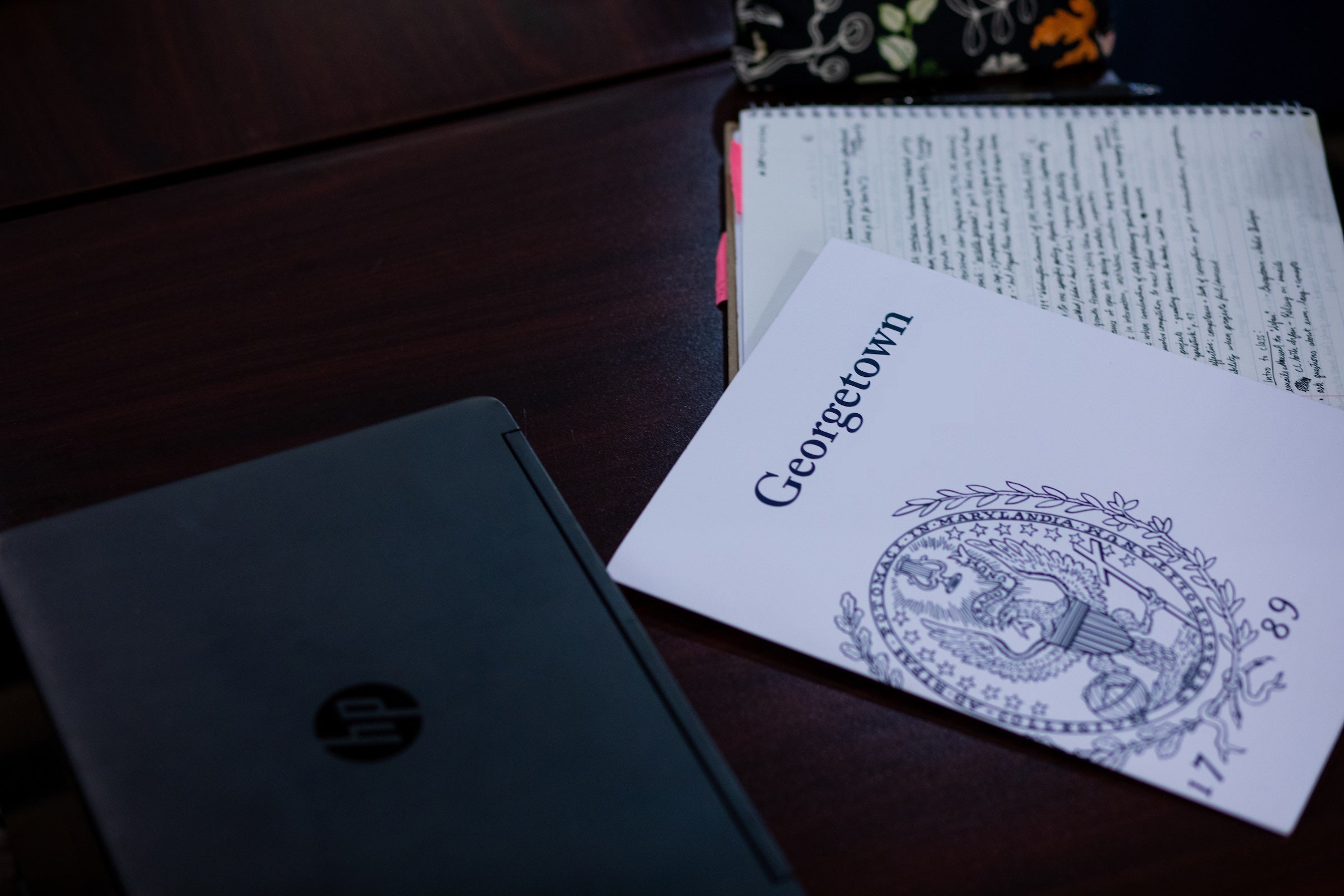 EMAP will make you a better environmental steward.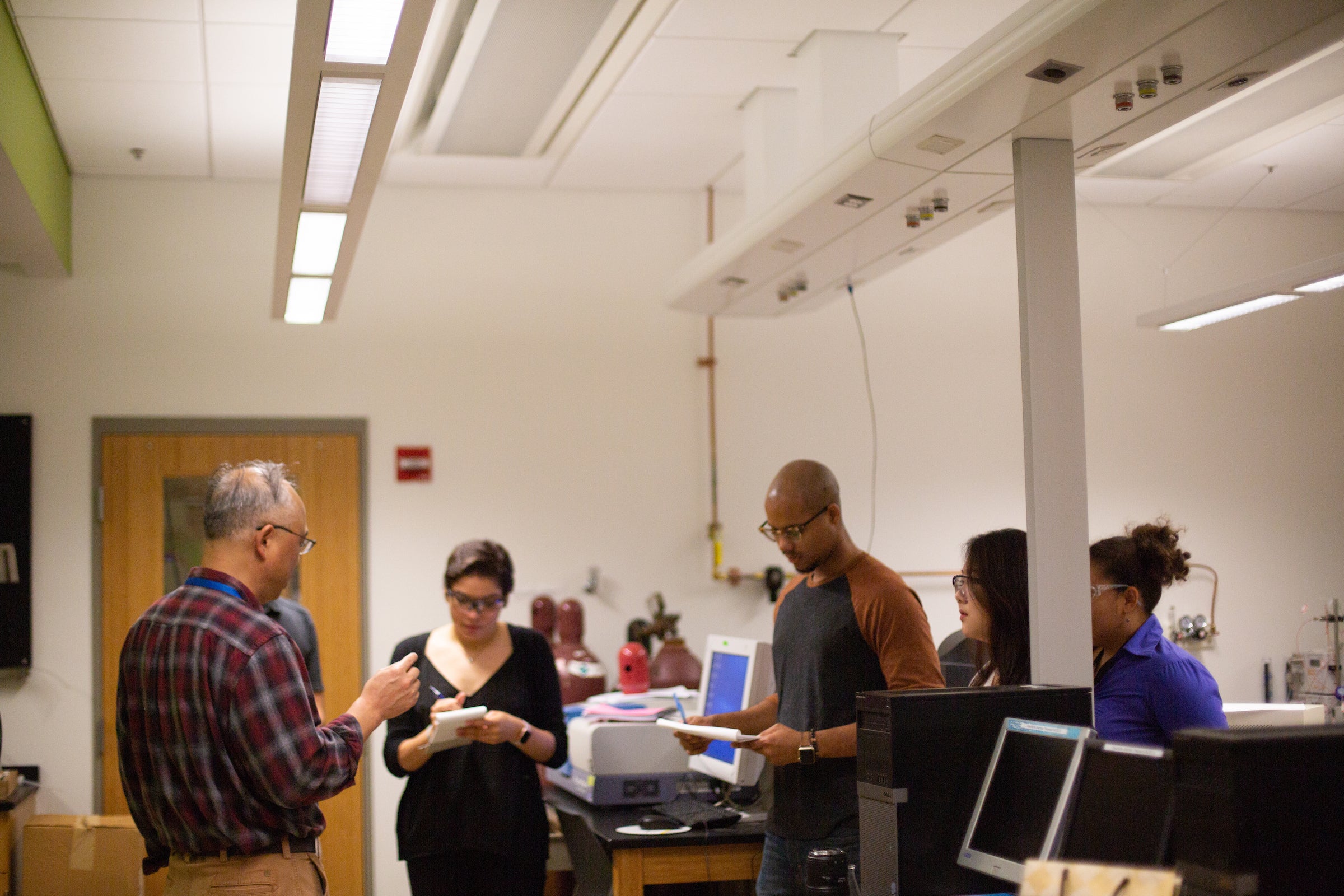 Request information about the EMAP program.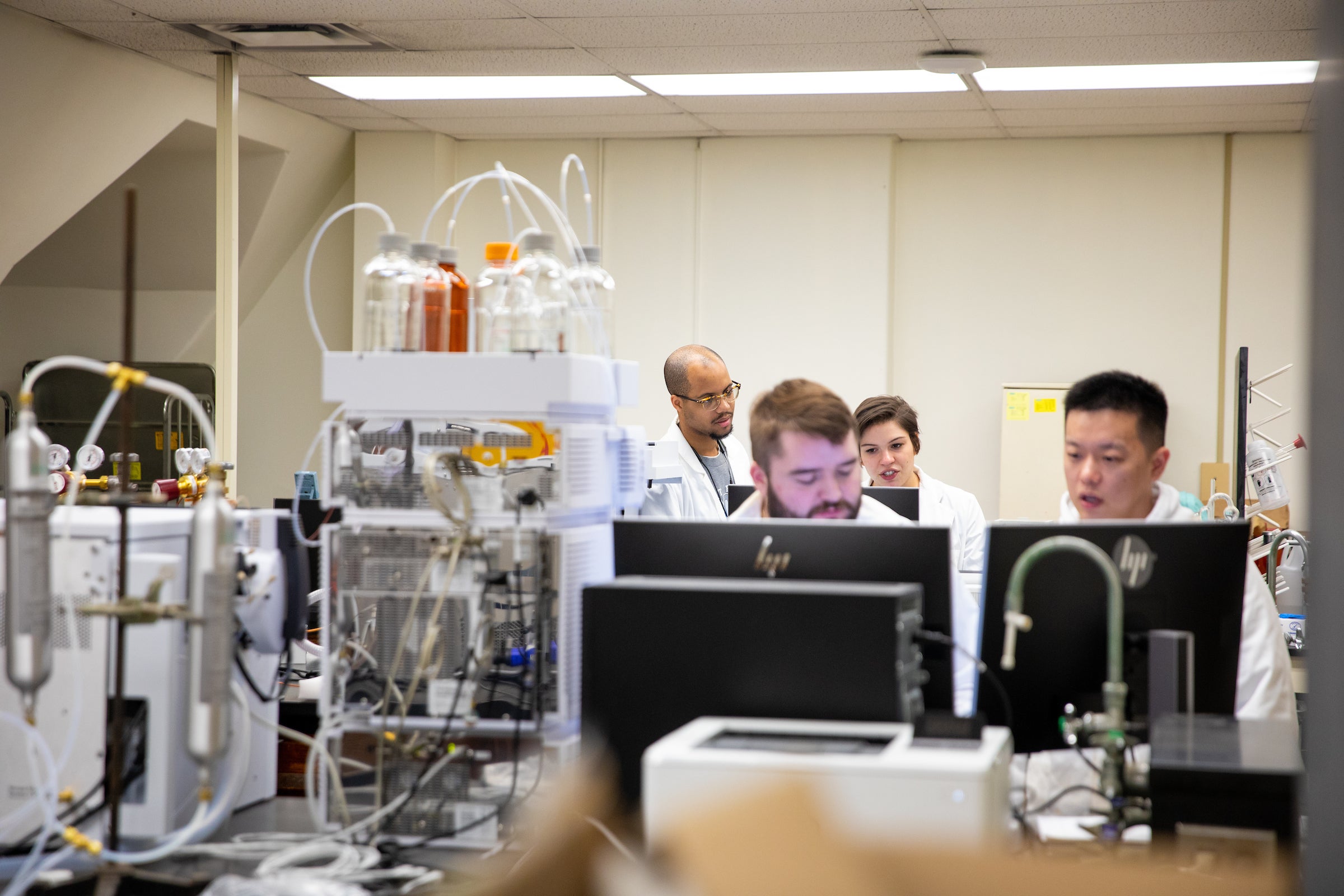 Meet our current students and alumni!
The Master of Science in Environmental Metrology (the science of measurements) & Policy (EMAP) at Georgetown University is a highly ranked interdisciplinary graduate program and a proven gateway to a potentially impactful career in federal agencies. The program focuses on applying the best available environmental sciences and metrology to environmental policymaking for bettering the prevention and management of the still worsening chemical pollution of the environment. The latter, which are a ticking time bomb alone, are unfortunately being further aggravated by the ongoing global warming caused by climate change and widespread environmental injustice. It is in this broad context of urgent societal needs to address many emerging and evolving challenges in protecting the environment that EMAP welcomes students from all walks of life (i.e., students of any undergraduate bachelor degrees) who aspire to become future leaders in mitigating legacy pollutions and protecting the Planet Earth from being further polluted while asserting environmental justice. Moreover, many will also rediscover joyfully their innate ability to master scientific knowledge and skills through experiential learning and laboratory research with EMAP if they have missed it the first time in their earlier life and education.
Through its integrated and processes-focused experiential-learning curriculum, particularly its signature summer internship program and independent research, and students-enabled inclusive learning culture, EMAP aims to better equip students with a unique combination of broad interdisciplinary and fundamental knowledge in both environmental science/metrology and policymaking, working expertise and marketable skills needed to lead the increasingly challenging enterprise of environmental protection. As such, learning and training with EMAP will start a transformation that enables its graduates to carve out impactful careers in leading environmental research and policymaking at all levels of government, industry, and other organizations for chemical pollutions prevention and management in the US and world, as showcased by the success stories of its alumni. EMAP graduates will be well-equipped to channel their passion in environmental protection by contributing effectively to mitigating the existing pollution that are being aggravated by global-warming-caused climate change, preventing new pollutions, and ensuring environmental justice, etc. through sound and evidence-based environmental policymaking and implementation. Jointly with the Department of Chemistry at Georgetown University, EMAP also offers an EMAP MS–CHEM Ph.D. dual degree program.

Integrated interdisciplinary environmental science/metrology and policymaking core courses offer students a sequential curriculum structure to pursue a year-long guided independent hands-on research on contemporary environmental topics concerning chemical pollution. Students working knowledge is further enriched through electives in economics, government, ethics, and environmental data science. Moreover, with access to dedicated state-of-the-art metrology instruments and a 10-week program-funded summer internship at the National Institute of Standards and Technology (NIST), the Environmental Protection Agency (EPA), the National Oceanic and Atmospheric Administration (NOAA) or other premier environmental organizations and institutions, EMAP students hone well their technical proficiencies by working with leading scientists and policymakers.
Leveraging all the Washington, D.C. region has to offer, the Environmental Metrology & Policy Program's integrated research-oriented professional training combines environmental science/metrology and policymaking to uniquely prepare students for making impactful differences in growing interdisciplinary fields of protecting the environment from aggravating chemical pollutions. Students in this highly ranked program of great time flexibility benefit from world-class instructors from Georgetown, NIST, and EPA. They will learn from them the environmental science of identifying and quantifying chemical pollutants in the environment and assessing their environmental and health risks by combining epidemiological, occupational, clinical, animal, in vivo, in vitro, and in silico data to estimate human and ecological responses to pollutant exposures. They will also become familiar with the current laws that govern environmental protection in the United States and other countries, and when, how, and why these laws were enacted. Consequently, students will gain a deeper understanding and appreciation of the complex process by which environmental decisions are made and the efficacy of past decisions through an evaluation of real-world (EPA) case studies. Furthermore, all lecture courses are scheduled after 5 pm on weekdays and lab courses on Saturdays so students can have the option of pursuing the degree while still working full or part-time.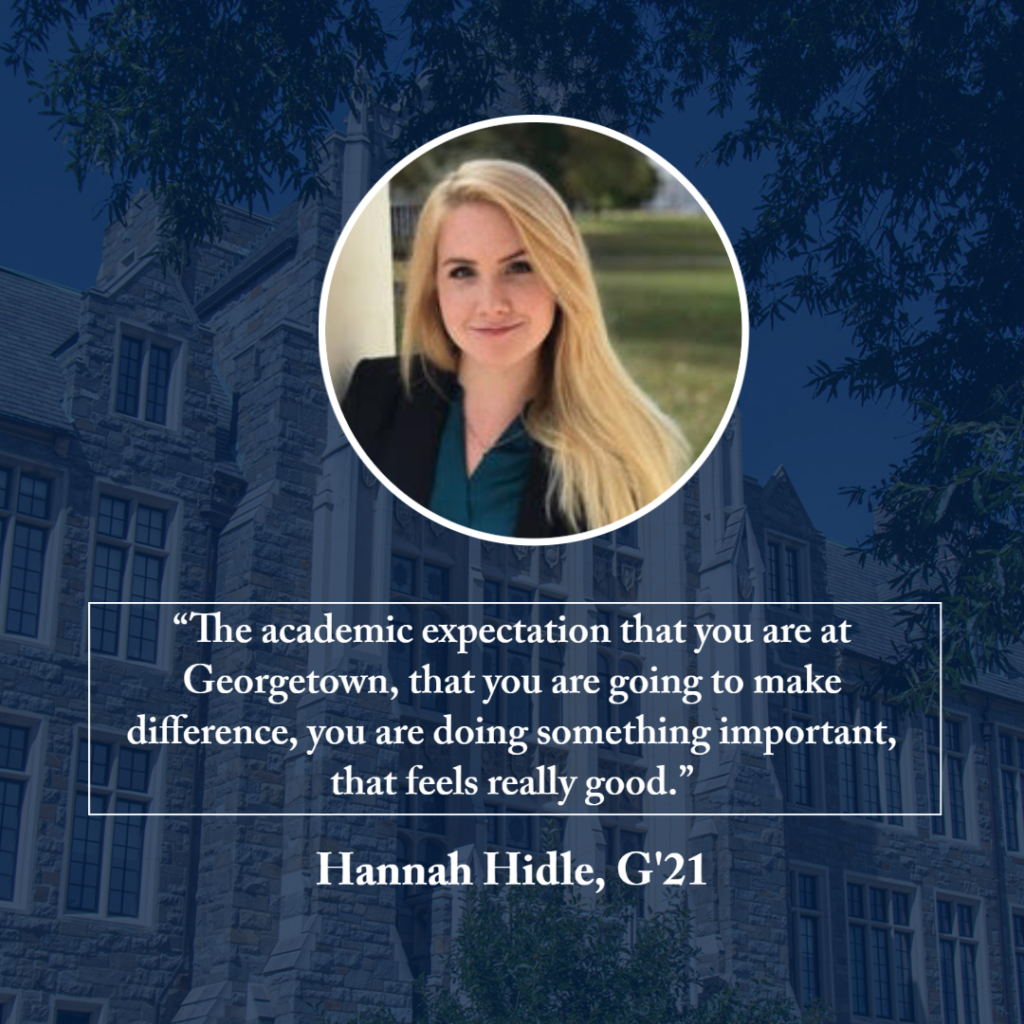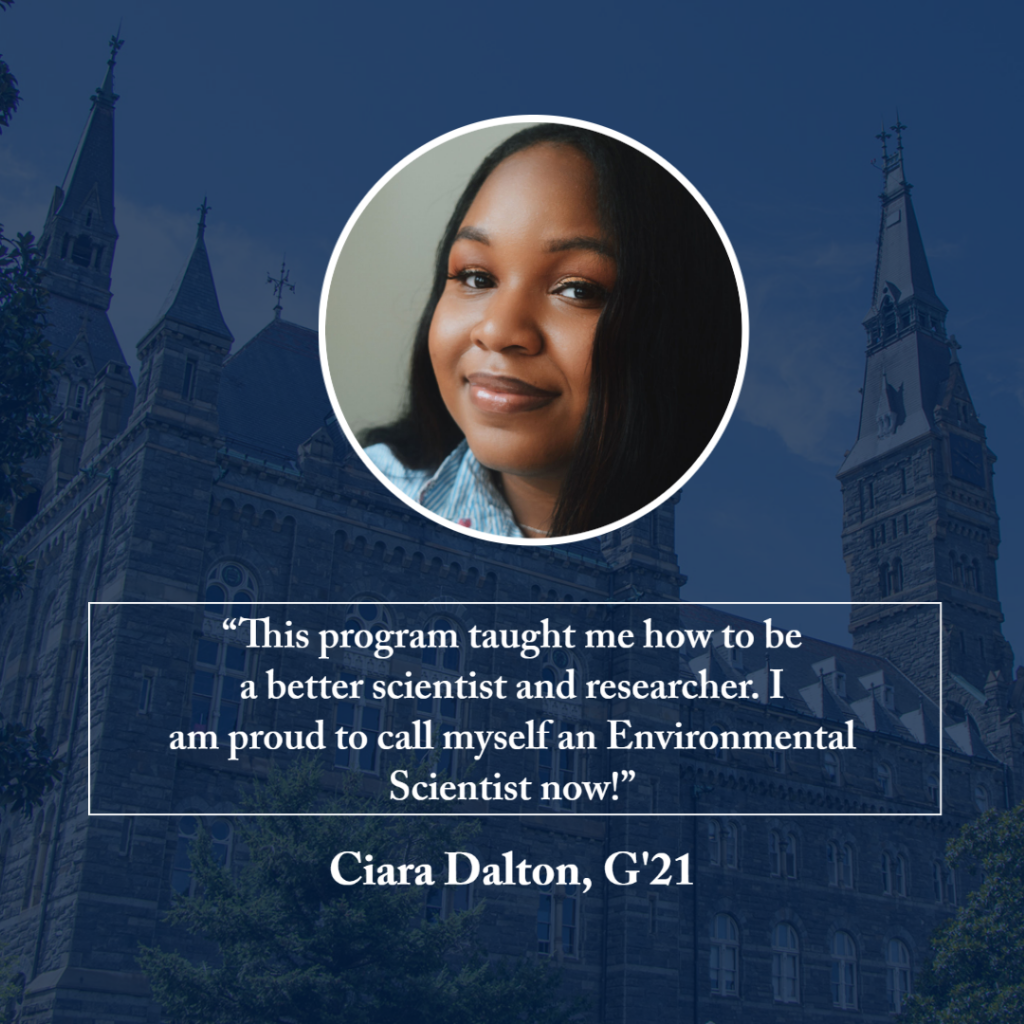 Both Hannah and Ciara have made a successful transition from a BA in Foreign Affairs and History respectively to now research scientists at the US EPA.
Need More Information?