Master of Science in Environmental Metrology & Policy
Drive Environmental Change through Evidence-Based Solutions
Request Information
Be a Next-Generation Environmental Leader
Are you ready to embark on a transformative journey that combines scientific expertise, policy acumen and a passion for environmental stewardship? Georgetown University's Master of Science in Environmental Metrology & Policy program will empower you, as one of the next generation of environmental leaders, to tackle the pressing challenges facing our planet. Our program provides a strong foundation in environmental science — encompassing areas such as environmental monitoring, data analysis and risk assessment techniques. You'll delve into the latest advancements in environmental measurement technologies, gain hands-on experience with state-of-the-art instrumentation and learn to analyze complex data sets. This scientific training will enable you to make informed decisions and develop evidence-based policy solutions to protect public health and the environment.
Application Deadlines
January 15
No application fee if you apply by this date
Priority for admission and scholarship aid
April 1
Final application deadline for Fall 2024 start
Curriculum that Integrates Science and Policy
Understanding environmental science is crucial, but equally important is the ability to shape policies and influence decision-making processes. Our program emphasizes policy analysis, environmental economics and regulatory frameworks, equipping you with the skills to develop and implement effective environmental policies. Through our rigorous curriculum (new window), you'll learn to navigate the complex landscape of environmental governance, engage with stakeholders and advocate for sustainable practices. This 35-credit program includes focused core courses, a funded summer research internship, independent research and a capstone. You will gain expertise in environmental science, epidemiology, economics, government or ethics.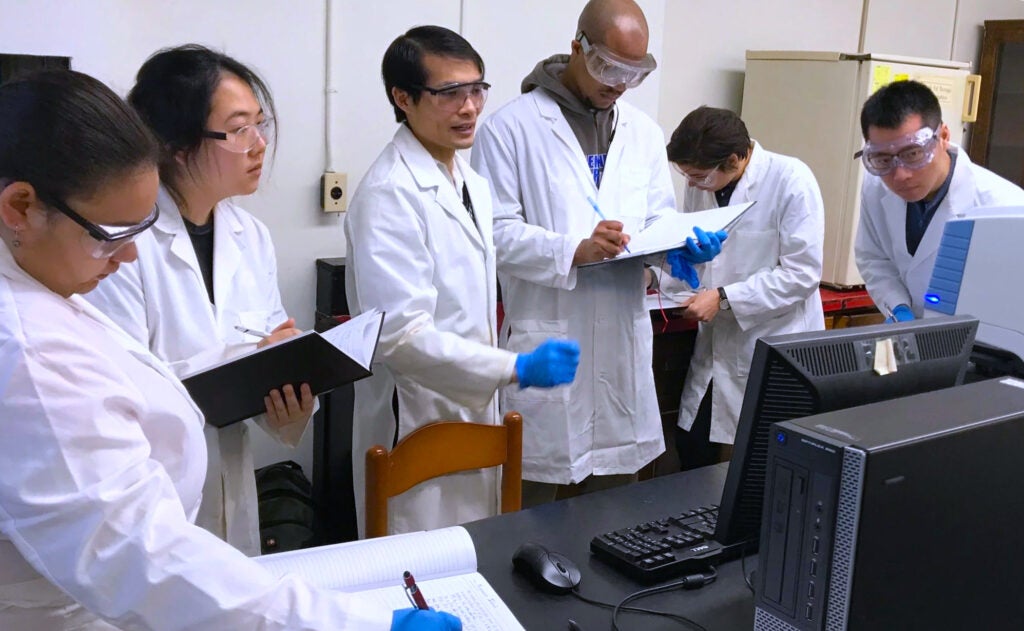 Faculty Who Practice What They Teach
As a Georgetown graduate student, you will participate in a small cohort with world-class faculty who practice in DC and around the world. Our faculty members are renowned experts in their respective fields, conducting groundbreaking research and contributing to environmental policy discussions at national and international levels. As a student in our program, you'll have the opportunity to work closely with these accomplished scholars as well as our adjunct professors and partners at NIST, the EPA, NOAA and Agilent Technologies. You'll benefit from their mentorship and collaborate on research projects that push the boundaries of environmental knowledge.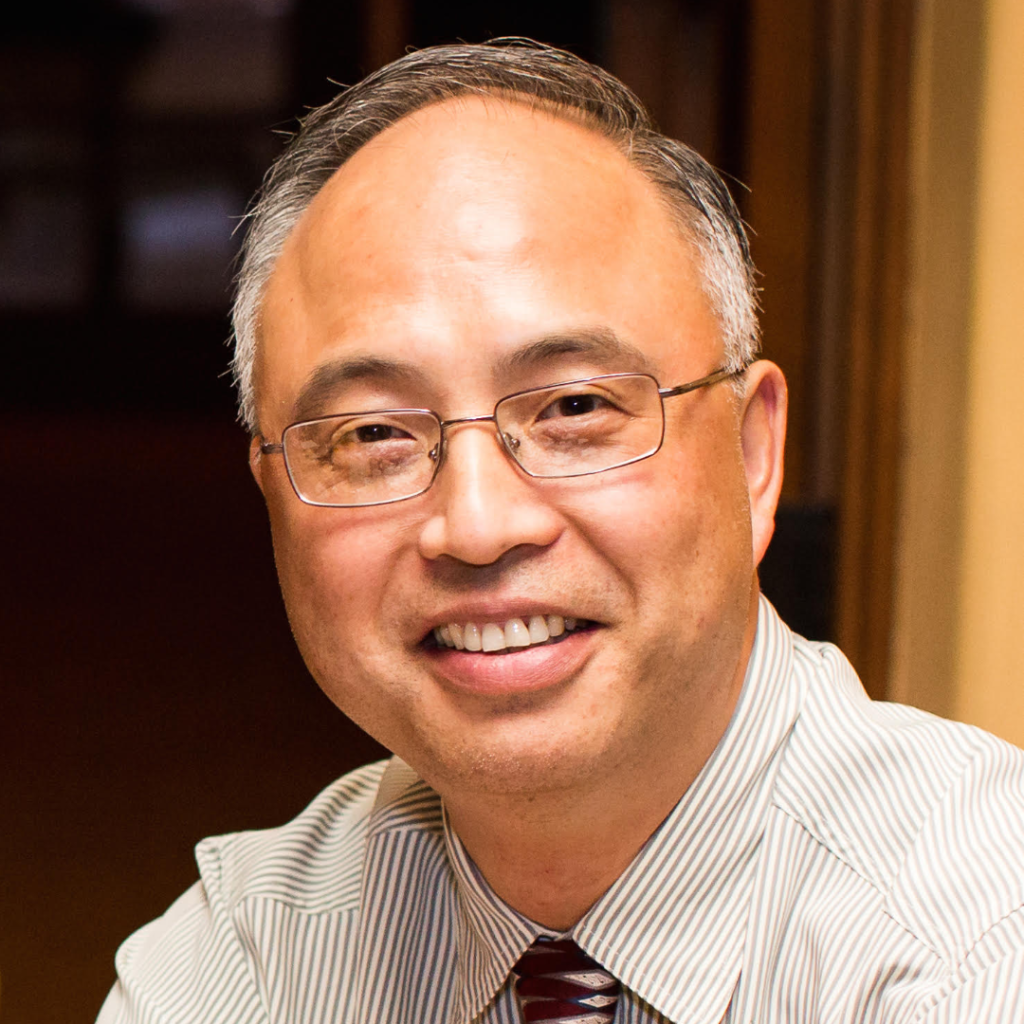 YuYe Tong, Ph.D.
Program Director, M.S. in Environmental Metrology & Policy
Professor, Department of Chemistry
Prof. Tong is an expert in Analytical Chemistry, Physical Electrochemistry, in situ Spectroelectrochemistry, the synthesis of metal-based nanomaterials, and fuel-cell related electrocatalysis and clean energy science.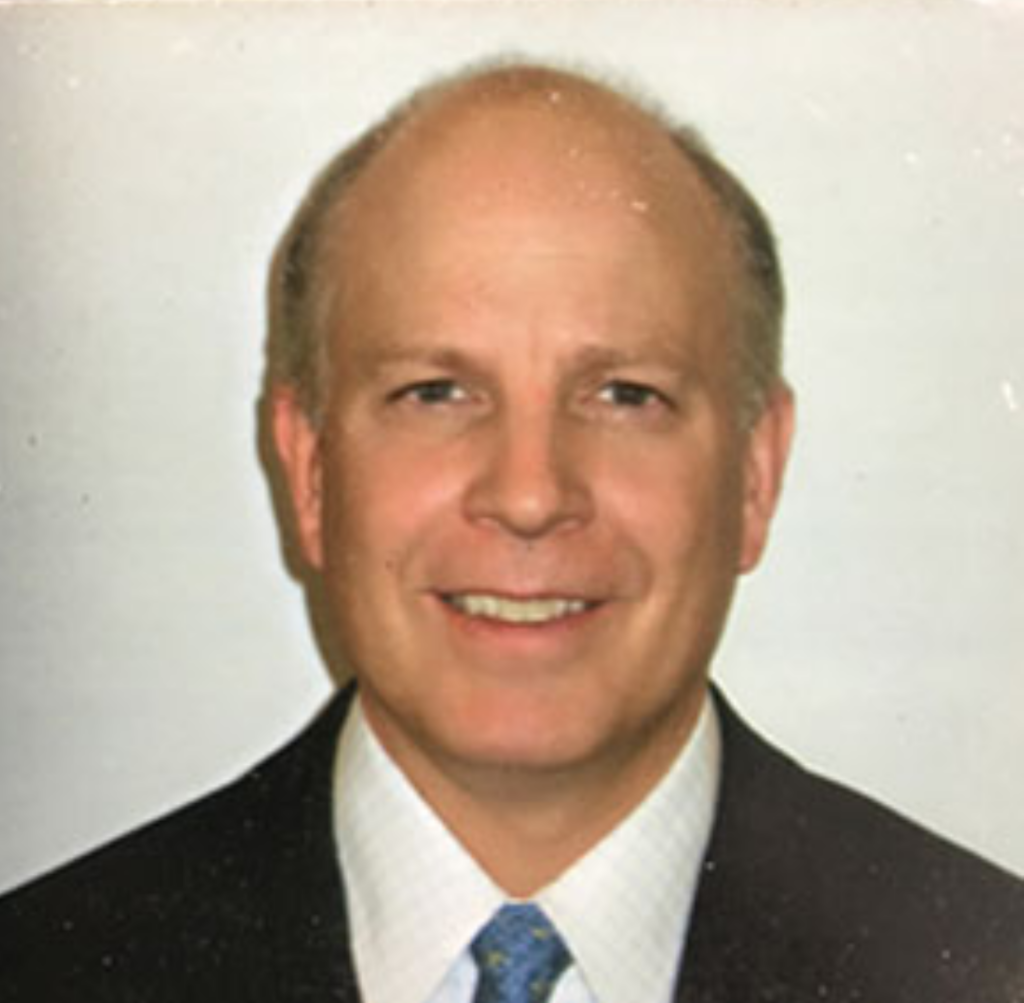 Ed Walsh
Adjunct Professor
Senior Policy Advisor and Agency Liaison to Congressional Appropriations Committees, Office of the Chief Financial Officer, EPA
Mr. Walsh has served as executive branch congressional affairs liaison through several different Presidential Administrations, bringing together environmental experts with policymakers to develop solutions to pressing environmental problems.
What Makes Us Unique

As a student at Georgetown, you become part of the Jesuit tradition of working to make the world a better place. Whether you want to effect change on local or global levels, our home in DC provides numerous opportunities and connections.
We recognize that solving environmental problems requires collaboration across disciplines so our program takes an interdisciplinary approach — incorporating elements of natural sciences, social sciences and policy analysis. You'll engage in cross-disciplinary discussions, collaborate with experts from diverse fields and develop a holistic understanding of the complex interactions between humans and the environment.
Our location in Washington, DC, also provides valuable access and opportunities. Our partnerships with the U.S. Environmental Protection Agency (EPA), the National Institute of Standards and Technology (NIST) and the National Oceanic and Atmospheric Administration (NOAA), as well as other government and industry connections, will provide you with unparalleled learning and networking opportunities.
Demand for Expertise in Environmental Metrology & Policy is Rapidly Growing
The environmental challenges we face are complex and require leaders with diverse skill sets and critical thinking acumen. Our graduates are well-prepared for diverse career paths in environmental consulting firms, government agencies, research institutions, nonprofit and international organizations, or continuing Ph.D. studies. Recent graduate job titles include senior analyst, project officer, grants writer, exposure data scientist, research scientist/analyst and fellows.
Here is where some of our recent grads took the next step in their careers:
U.S. EPA
NIST
iCTE
Florida Fish and Wildlife Conservation Commission
EarthJustice
House Committee on Science, Space & Technology
Federal Aviation Administration
U.S. Department of Defense
U.S. Department of State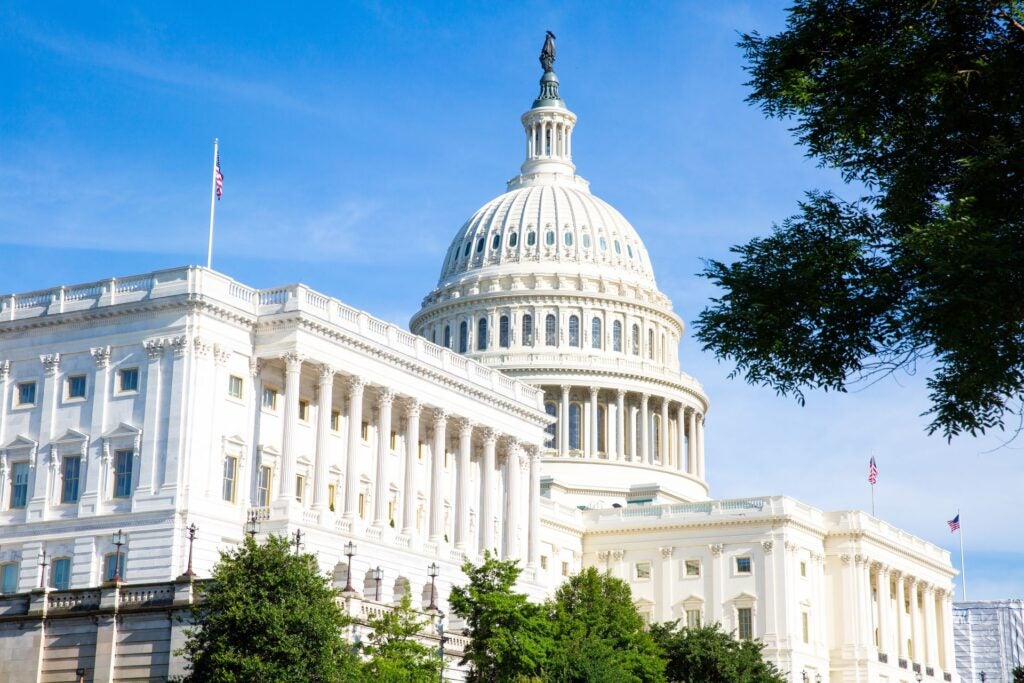 Request Information
Join us at Georgetown University and become part of a dynamic community dedicated to making a positive impact on the environment. Together, we can lead the way in environmental measurement, analysis and policy, driving sustainable practices and creating a better future for generations to come.
Thank you for your interest in this program. Please complete this form and we will contact you with more information.