Leah Kauffman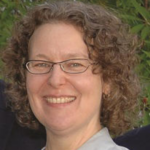 Leah Kauffman is an expert in plain language communications in a wide range of technical fields—from basic and applied science in all disciplines, to clinical research and health care—with experience in academic and government institutions.
She has served as Director of Stakeholder Engagement and Director of Communications, overseeing internal and external communications and helping NIST researchers more effectively communicate with and meet the needs of their customers in industry, academia, and other government agencies.
Ms. Kauffman has a master's degree in professional writing from Carnegie Mellon University and a bachelor's degree from Washington University in St. Louis.