Environmental Metrology & Policy Program Students
Meet Our Students in Their Own Words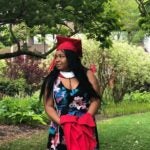 Ciara Dalton – 2021
My name is Ciara Dalton. I am a city girl hailing from Queens, New York. I do not have a formal scientific background as I have a B.A. in History with a minor in Studio Art from Stony Brook University. However, I grew fond of environmental studies after taking a few courses during undergrad and decided to take on the topic for my Master's. Being in the EMAP program has been challenging, yet rewarding. I have already learned so much about chemistry, metrology, and policy in my first year here. My advice to any incoming student would be to always communicate. Your instructors and classmates will be open to help you. I'm so appreciative of everyone in this program and how close-knit it is.
Natalie Ephraim – 2020
My name is Natalie Ephraim and I will be graduating from the EMAP program in 2020. I am from New Jersey and I graduated from Rowan University in 2018 with a Bachelors of Science in Biochemistry. While there, I participated in organic chemistry and microbiology research that got me excited about environmental science. I was drawn to policy as a way to put my scientific knowledge in motion and create positive change in global communities, specifically in terms of environmental restoration and protection.
An aspect of EMAP that I appreciate is that my fellow students and I entered the program from diverse educational backgrounds. We are able to learn from each other as much as we learn from our world class professors and mentors. My advice to incoming students is to remember why the work you do is important to you. This program will have you reaching for the stars, so keep your sights on not only your education and career goals but also what motivates you.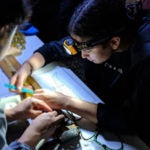 Valeria Guerrero – 2021
My name is Valeria Guerrero, I was born and raised in South Florida. I plan to graduate from the EMAP Program in 2021. In 2018 I received a Bachelor's degree from the University of Florida, and my major was Wildlife Ecology and Conservation with a focus on Wildlife Management. I decided to join EMAP to be part of something new and innovative at Georgetown. This program is also building on my knowledge of ecology and how it's impacted by humans.
During my time in this program I am connecting projects and papers to my interest, so while there are steep learning curves at times, I feel engaged and motivated to learn more. Through this program I hope to find positions where I can bridge anthropogenic issues and it's impacts to wildlife.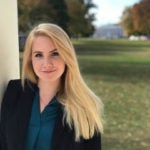 Hannah Hidle – 2021
My name is Hannah Hidle and I'm an EMAP student graduating in May of 2021. I was born in Tennessee, but primarily grew up in the DC/Northern VA area. I received my bachelor's degree from the University of Virginia, majoring in Foreign Affairs and minoring in Global Sustainability. I was very excited to learn about the EMAP program, because it gave me the opportunity to advance my scientific understanding of global climate issues without having a strong prior background in chemistry. From this degree, I hope to utilize my new foundation in environmental chemistry to bridge the gap between climate policy and the scientific community. I encourage potential students who have an academic background similar to mine not to be daunted by the scientific aspect of this program — I have found that the diversity of student backgrounds in my cohort has only strengthened my education and enthusiasm to learn. I never thought of myself as a scientist, but EMAP has opened a whole new world of career possibilities for me.
Jeffrey Imbrogno – 2021
Hi everyone! My name is Jeffrey Imbrogno and I am from a small town called Ashtabula in Northeast Ohio. I earned my undergraduate degree from The Ohio State University, majoring in environmental economics & sustainability, specializing in business and sustainability.
During my junior year I had the opportunity to study abroad in Australia, where I spent most of my time volunteering with different non-profits with the goal of promoting and safeguarding the health of the Great Barrier Reef. The following summer, I worked in Tokyo, Japan for a company called Safecast, where we monitored and researched radiation data from around the world (with a focus on the effects from the meltdown of the Fukushima Daiichi Nuclear Power Plant), primarily through sensor networks and citizen science initiatives. After these two experiences, it became evident that there was a disconnect between scientists, policymakers, and the general public. This creates a multitude of issues especially when the goal is to make effective legislation. This is what makes the EMAP program so innovative; we are learning not only the chemistry behind toxic environmental chemicals and how to measure them accurately, but also how to employ that data in a manner that creates sound, effective environmental policy. In an increasingly complex world, this ability has become extremely important, and the EMAP program is at the forefront. My favorite thing about the program, though, is how diverse our academic backgrounds and life experiences are. I have learned just as much from my peers as I have from the curriculum itself.
If you have any specific questions and want to know more about EMAP, Georgetown, or living in D.C., don't hesitate to reach out and contact me. My email is jji11@georgetown.edu. I hope to see you soon!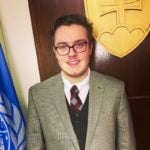 Parker Jones – 2021
My name is Parker Jones and I'm from Knoxville, TN. I'm graduating the EMAP Program in 2021. I love the EMAP program; the learning curve is steep, but the results are life-changing. I learn something new every class period, and am constantly bettering myself. My advice to income students would be to come to Georgetown with an open mind. If you are willing to openly work on yourself, then you will leave every class satisfied and full.
Shenwei Liang – 2021
My name is Shenwei Liang. Originally, I'm from China. But I was in Texas for eight years before I came to Georgetown. I majored in Environmental Science in UH for my undergraduate degree, mostly focusing on geoscience and atmospheric science. I love the curriculum settings and internship opportunities for this program. They could help us get ready for future jobs. This is a great program for students with or without science background. As long as students are interested in the environmental field, this should be a great program to choose from.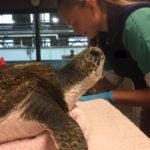 Elizabeth Linske – 2021
Hello! My name is Elizabeth Linske and my passion is saving the oceans. I came to the EMAP program with a background in the marine conservation, focusing on the rehabilitation, field work, and research involving marine mammals and sea turtles. After six years of working in Boston, Massachusetts as a marine biologist, I decided to go to graduate school to contribute my knowledge and experience to help in ocean conservation. My decision to return to school was spurred from the tremendous amount of human impact I saw on marine life and the ecosystem. From population shifts, to loss of habitats, and even plastic ingestion, I personally saw drastic changes in my short six years in the field. Outside of academics, I love to be outside with a book, explore a new city, play the ukulele, and go to the beach as often as I can.
I specifically chose the EMAP program because I think it is essential to learn about all the different aspects of environmental health in order to save or concentrate on one area. Also, the exposure to policy in D.C. is unlike any other place in the world. I have had countless new experiences since moving to Georgetown and gained a tremendous amount of knowledge in the short time of being a part of this program.
My advice for future EMAPers, is to be open to new experiences. This program and this school are what you make of it, so take advantage of every opportunity presented to you. All students who graduate from this program have the potential to make a significant impact on science and policymaking, leading to positive change in environmental conservation.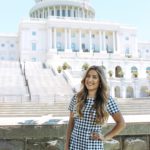 Morgan McCue – 2021
Hello! My name is Morgan McCue and I am an EMAP student graduating in 2021. I was born and raised in San Jose, California and graduated from San Diego State University in 2018 with a B.A. in Communication and Sustainability. Throughout my undergrad, I began working at a non-profit, nonpartisan, grassroots advocacy organization focusing on national policies that address climate change. I've spent the past three years training and empowering citizens to create meaningful relationships with Congress and local elected officials in order to generate the political will necessary to adopt fair, effective, and sustainable climate change solutions. Through this work, I developed a strong passion for climate advocacy and environmental policy and decided to pursue a masters degree to further my understanding of how to produce the most impactful solutions for the climate crisis.
I was originally drawn to the EMAP program because of its interdisciplinary approach to understanding the scientific data behind global climate issues and how that applies to environmental policy making. With a stronger background in policy, I was eager to bridge the gap between the science behind environmental issues and how to best use it to better enhance national legislation.
In order to accurately address the climate crisis, it's important to understand all aspects that play into the environmental world. My advice for future EMAP students (especially those who may not have a strong science background) is to remain open-minded and willing to learn, especially in areas where you're not as comfortable. Take full advantage of the resources and opportunities this program provides – by doing so, it's hard not to succeed.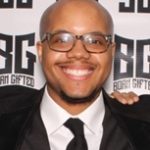 Camden Ogletree – 2020
Hello everyone! My name is Camden Ogletree. I am a second-year Masters Student in the Environmental Metrology and Policy program. I was born and raised in Detroit, Michigan, and completed my B.S. in Marine Biology at Florida Institute of Technology. While studying at Florida Institute of Technology, I performed research on Antarctic penguins, measuring the concentration of persistent organic pollutants accumulated in them over time. I also received numerous Dean's List awards and was a dedicated member of Alpha Phi Omega. Currently, I am conducting my capstone research examining oil and gas residue in streams around Washington DC. I genuinely feel as though this program has set me up for a bright future protecting the environment.
Julie Oh – 2020
My name is Julie Oh and I am one of the first students of the EMAP program. Prior to coming to Georgetown University, I majored in Geography/Environmental Studies and minored in Education Studies at UCLA. The learning curve may be steep to those who do not have a scientific background, but every class is intended for those who have the willingness to learn and rewards those who show the effort to try. I highly recommend utilizing the summer chemistry boot camp; I wish I had the option when I joined! The curriculum is set to help you learn what you did not know regarding the environmental science (specifically metrology) and policy field, not to recall what you already know. I mainly recommend the EMAP program because of the great internship opportunities. All faculty, staff and students are willing to help one another to be able to reach the goals they wish to achieve when starting EMAP.
My main passion is environmental education, as I truly believe that environmental problems (especially climate change related impacts) should be tackled proactively, instead of reactively, because it is too late when we notice the changes. My goal in life is to bridge the gap between the environmental science and policy, in order to further implement environmental science as a core curriculum of American Public K-12 education. In order to do so, it is vital for proper communication to happen between policymakers and scientists. I can strongly say that EMAP has equipped me for the skills that I have been seeking to get one step closer to my goal.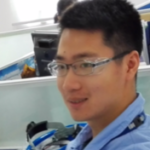 Tianze Pan – 2020
My name is Tianze Pan. I studied chemical engineering as an undergraduate at Cornell and my passion has since been in process simulation and data analysis . I am very fortunate to be able to have the privilege of partaking in this masters program, which offers the best educational and career resources one could expect. From policy professors who served as top echelon officials in EPA, to internship opportunities close to key research/policy positions in the EPA, NIST etc, this program puts its students at the very center.
During my internship at the EPA (Office of Water), which perfectly matched my interests, I was able to help design better treatment systems for PFAS removal through process simulation and data analysis. Enabled by the state-of-art lab equipment that an analyst chemist would love here at the program, I am able to continue working on a PFAS capstone project, which is generously supported by the faculty. Our project is also being assisted by NIST scientists who are graciously willing to share their wealth of knowledge and resources.
Looking to make meaningful impact in the world of environmental science and policy ? This is the right place to learn, to engage, and to kickstart a great career !
Misti Persaud – 2020
My name is Misti Persaud '20. I was born and raised in Long Island, Bahamas. I received my bachelor's in Biochemistry with a minor in Biology. I currently work at Georgetown University as a Research Assistant conducting NGS based typing for the HLA gene. One of the biggest reasons that I decided to study in the EMAP program was the ability to take classes and work full time. EMAP also allows for furthering my understanding of instrumental and analytical chemistry. Overall the program includes a little bit of everything for everyone, including policy surrounding science. In today's world it is essential to know how to communicate scientific findings to ensure that there is a policy that will protect human and environmental health.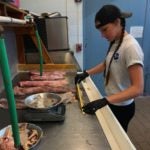 Leah Wise – 2021
Hello! My name is Leah Wise. I came to the EMAP program with an undergraduate background in biology with a concentration on marine biology. Upon graduating from Cornell University, I began working for the National Atmospheric Administration (NOAA) as a Fishery Observer. My position focused on collecting fishing characteristics, biological samples, and disposition information of catch and bycatch from commercial fisheries in the Southeast Atlantic and the Gulf of Mexico. After spending most of my time as an Observer on the water, I witnessed the effects of anthropogenic activities on ecosystems and organisms in the ocean. Having learned about the effects of human activities on the environment in an academic setting and then experiencing these negative effects first-hand, I decided to pursue my Masters in a field that would allow me to combat these sources of environmental harm at their source.
I chose Georgetown's EMAP program because of its unique ability to garner true understanding of the science behind policies aimed at protecting ecosystems and bettering our human and natural environmental interactions while simultaneously teaching how these policy processes work.
My advice for future EMAP students is not to underestimate yourself. In order to be successful and meet your goals, you must be willing to take risks and be open to new opportunities. Be confident in your abilities and willing to build off of them.