Ciara Dalton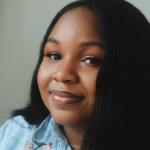 (BA in History, Stony Brook 2019) My time at EMAP was wonderful. This is all thanks to the wonderful faculty and my amazing cohort. I am willing to say I did not do well in chemistry during my undergraduate studies. However, this program taught me how to be a better scientist and researcher. I am proud to call myself an Environmental Scientist now! If there is any advice I can provide, it would be :
1. Form connections with your professors. They will help you find your way through the program. Many of the professors helped me land my internship and job. Dr. Rosemary Sokas helped me land an internship with CDC. I also was offered a job less than a month after graduating with the U.S. EPA as a Chemical Exposure Data Scientist. I would not have landed the job without our Machine Learning class thanks to Dr. Thomas Allison and Dr. Carlos González. Prior to the program, I had no coding experience which was essential for this job. All the professors really strive to make sure we are successful and will help you find a job. The help is there, you just have to ask for it.

2. Form even closer connections with you cohort. They are there to help ! Especially if you're moving to a new city, they will keep you company and explore with you. I will miss our Friday night cohort dinners and going out together the most.
3. Make your voice heard. If you want something, ask for it. This program is very flexible with accommodating to its students.