Abdel-Razak Kadry, DVM, PhD, DABT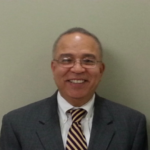 Dr. Abdel Kadry is a former senior science advisor at the Center for Computational Toxicology and Exposure (CCTE) in the Office of Research and Development (ORD) of the United States Environmental Protection Agency (EPA).
Abdel experience in toxicology and risk assessment spans over thirty-five years and includes academic research, drug safety and efficacy, food safety and environmental risk assessment. He served for eight years as a senior advisor for Scientific Organizational Development and International Activities at the EPA's National Center for Environmental Assessment (NCEA). For Five years he led EPA's risk assessment development activities as the Director of the EPA's Integrated Risk Information System (IRIS). Before joining EPA in 2006, he was the Chief of the Technical Analysis and Evaluation Branch, Risk Assessment Division, Office of Public Health Sciences, Food Safety and Inspection Service, at the U.S. Department of Agriculture (USDA). In addition, Abdel spent 12 years as a faculty at the University of Medicine and Dentistry of New Jersey (l986-1998).
Currently, Dr. Kadry is an adjunct Professor at the University of Maryland, School of Public Health, College Park, MD. He established a collaborative global course among the University of Maryland, Cairo University, and the Agriculture Research Center, Cairo, Egypt to explore the status and challenges of the global food safety and security. In addition, he is teaching and advising research in toxicology and risk assessment at the University of Buea in Cameroon.
Abdel has authored numerous peer-reviewed journal articles and book chapters. He trained and mentored a large number of graduate students, postdoctoral fellows, and other professionals in the principles and applications of toxicological research and risk assessments in the United States and other countries.
Abdel earned his Doctor of Veterinary Medicine from Cairo University in Egypt, as well as his MS and Ph.D. in toxicology from Zagazig University in Egypt.
From 1993 to the present, he has been a Diplomat of the American Board of Toxicology (DABT).
Dr. Kadry is a member of the Society of Toxicology (SOT), Society of Risk Analysis (SRA), International Association for Food Protection (IAFP), and other professional organizations. He is a former president of SOT's Toxicologists of African Origin (TAO) and a member of the African Chapter of SRA's Board of Directors. Also, he served as the president of the Association of Government Toxicologists (AGT).