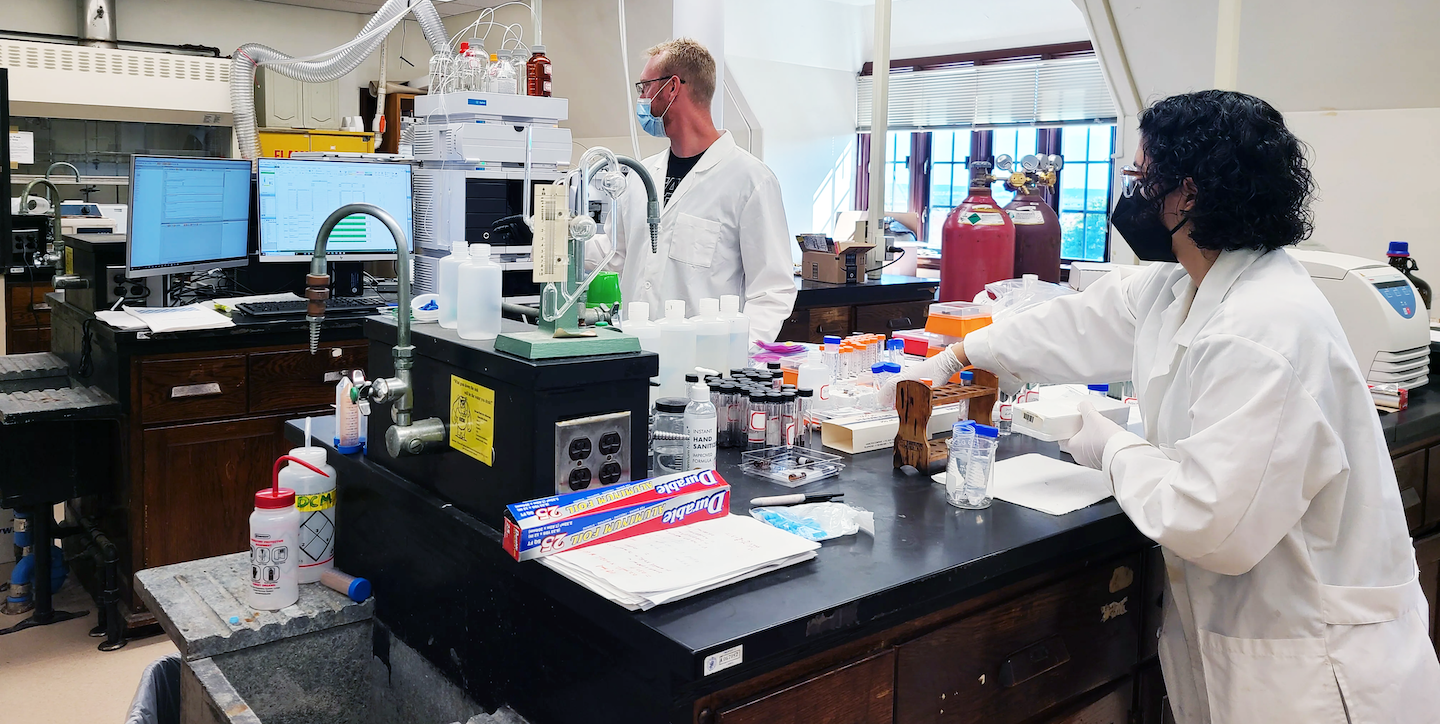 Lead the Way as a Next-Generation Environmental Leader
The Master of Science in Environmental Metrology and Policy emphasizes expertise in identifying and assessing health and ecological risks through precise, standardized measurement of pollutants. With a scientific and evidence-based curriculum, you'll learn to formulate regulatory frameworks and effective strategies for policymaking. Explore various subjects including environmental science, epidemiology, economics, toxicology, environmental justice, climate change, government and ethics. Join us in building a cleaner, safer and more sustainable future for generations to come.
Application Deadlines
January 15: Priority Consideration Deadline
No application fee if you apply by this date
Priority consideration for admission and scholarship aid
April 1: Final Deadline
Final application deadline for Fall 2024 start
Experience Holistic Environmental Training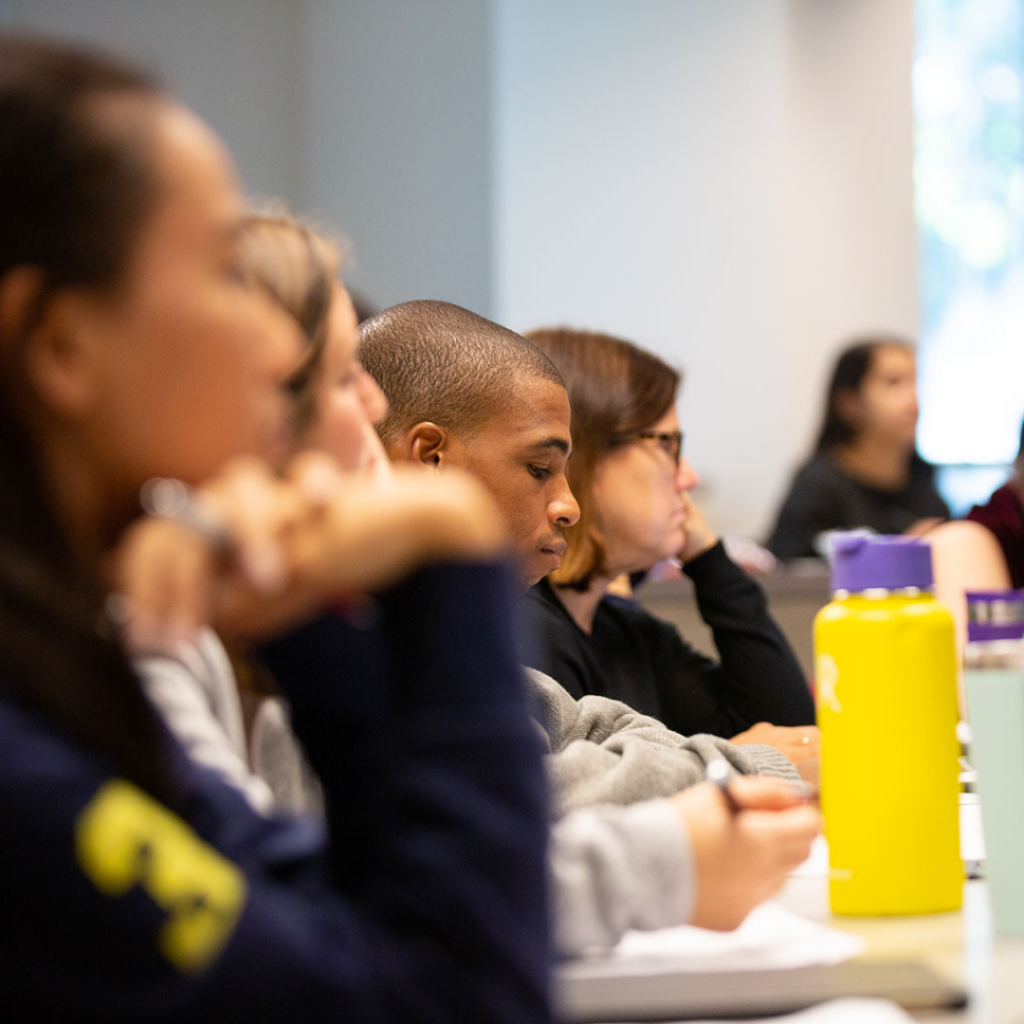 The curriculum combines scientific expertise, policy acumen and an unwavering commitment to environmental stewardship. Through comprehensive training in environmental science, you'll gain hands-on experience with cutting-edge instrumentation and learn to analyze complex data sets. Engage in cross-disciplinary research, collaborate with experts and develop a holistic understanding of the interactions between humans and the environment.
Our program is designed with you in mind. All lecture courses and lab requirements are scheduled after working hours so you can choose to enroll on a full- or part-time basis. Students also join us from a wide range of backgrounds – you don't need to be an established scientist to succeed. Our free summer chemistry bootcamp provides a strong foundation so you can successfully transition into the program.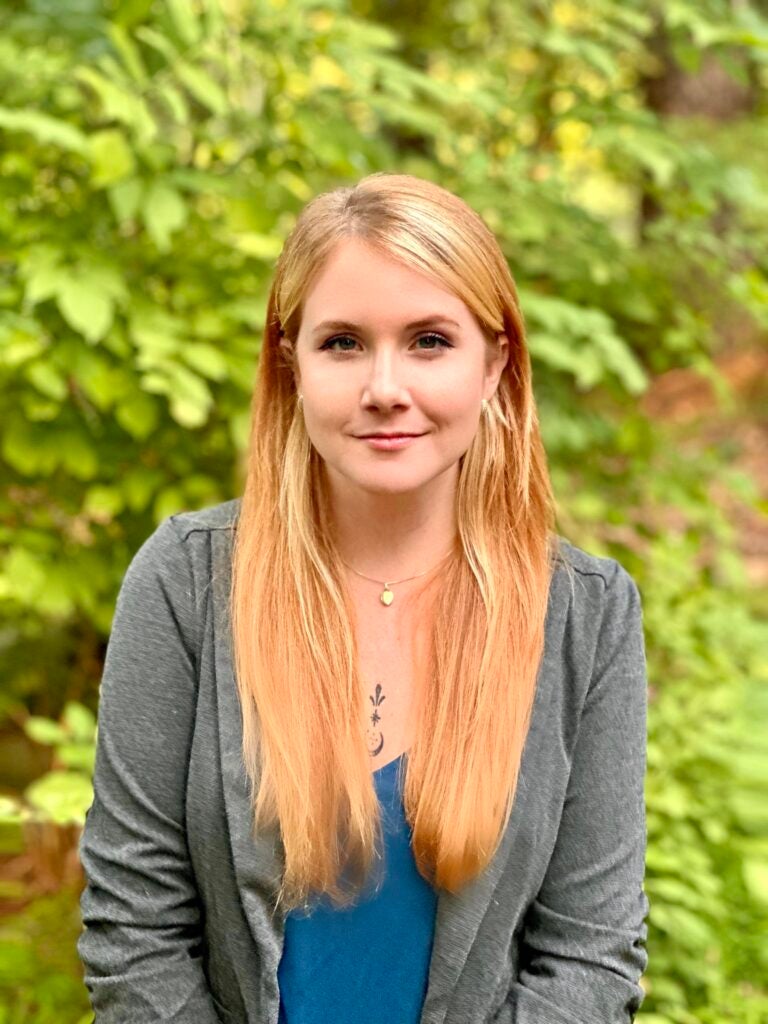 "I found that the diversity of student backgrounds in my cohort only strengthened my education and enthusiasm to learn. I never thought of myself as a scientist, but the program opened a whole new world of career possibilities for me."

Hanna Hidle, M.S. '21
Partnering to Build a Strong Foundation for Success
Our faculty includes accomplished scholars, professors and partners from leading institutions, such as Agilent Technologies, the EPA, NIST and NOAA. Students not only have opportunities to collaborate closely with leaders in government and industry, but also benefit from access and networking opportunities due to our location in Washington, DC. Gain practical experience, connect with professional experts and help shape the future of environmental science and policy.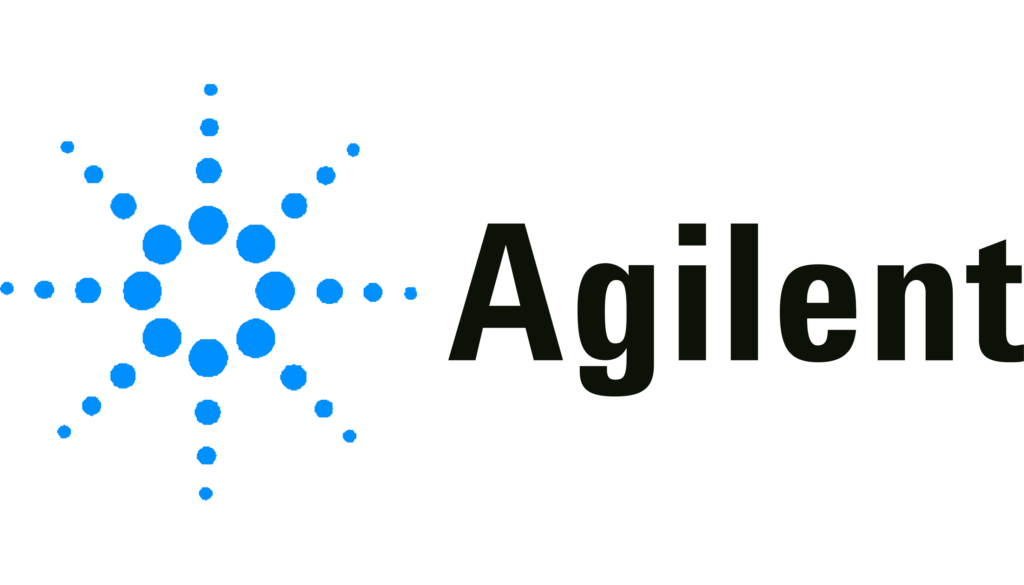 Agilent Technologies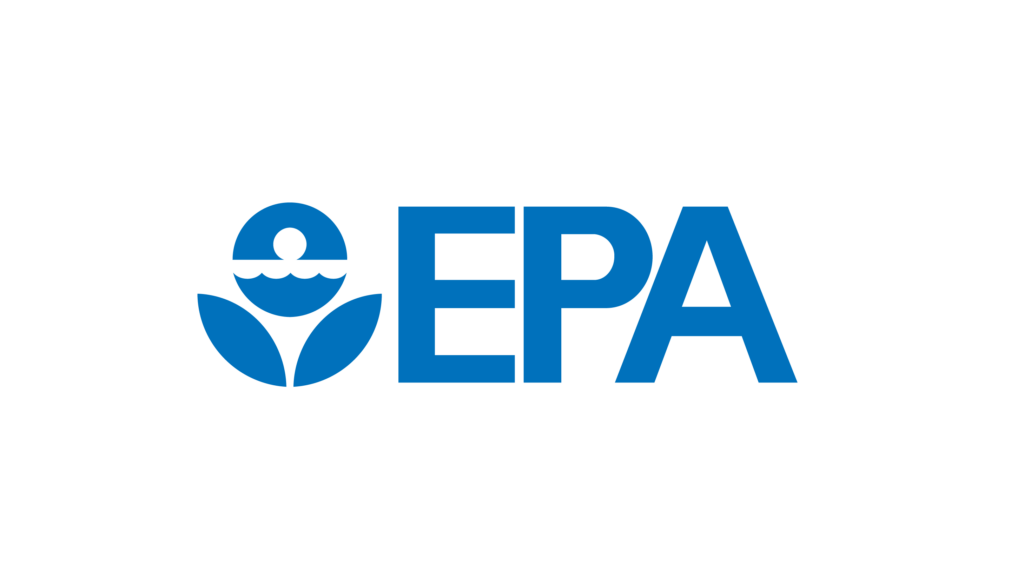 U.S. Environmental Protection Agency

National Institute of Standards and Technology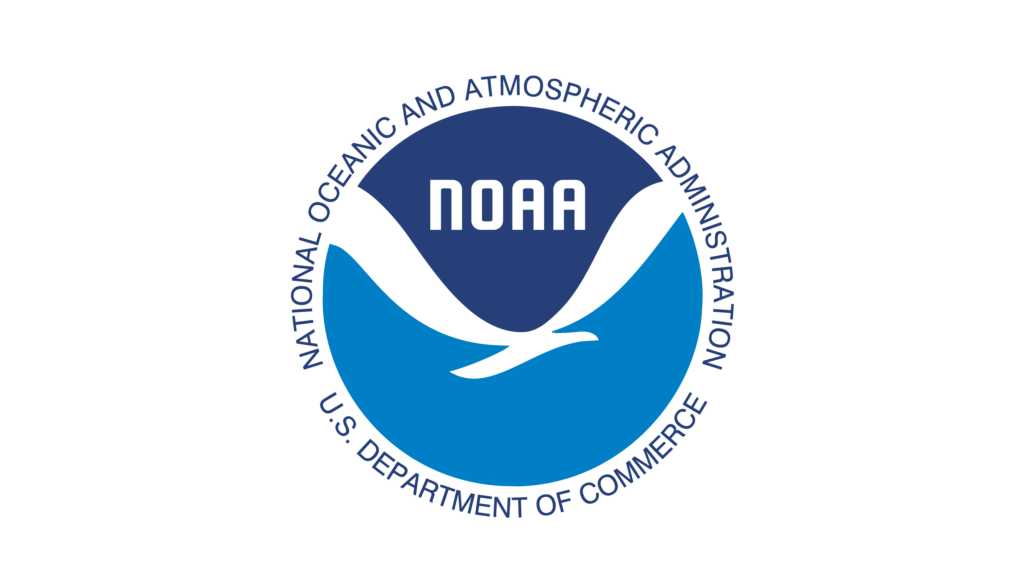 National Oceanic and Atmospheric Administration
Merge Cutting-Edge Research & Immersive Learning
With generous support from the Agilent Technologies, Inc., we are proud to offer a program-dedicated metrology laboratory for teaching and research. Our state-of-the-art lab is equipped with a battery of powerful, research-grade instruments that our students can use to meet lab requirements and embark on independent research projects leading to scholarly publications.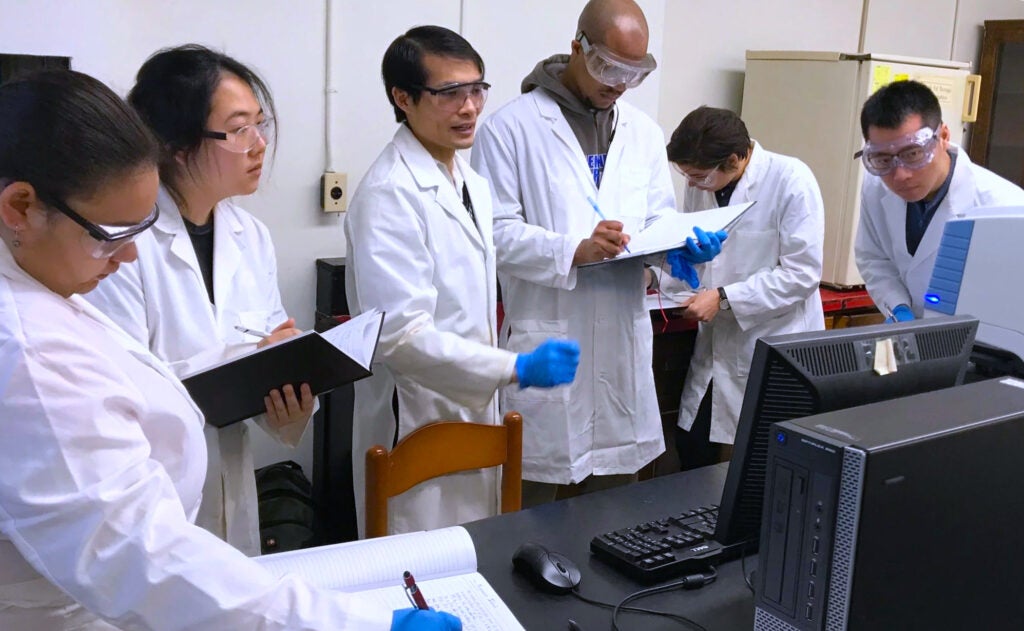 Embrace Diversity & Ignite New Ideas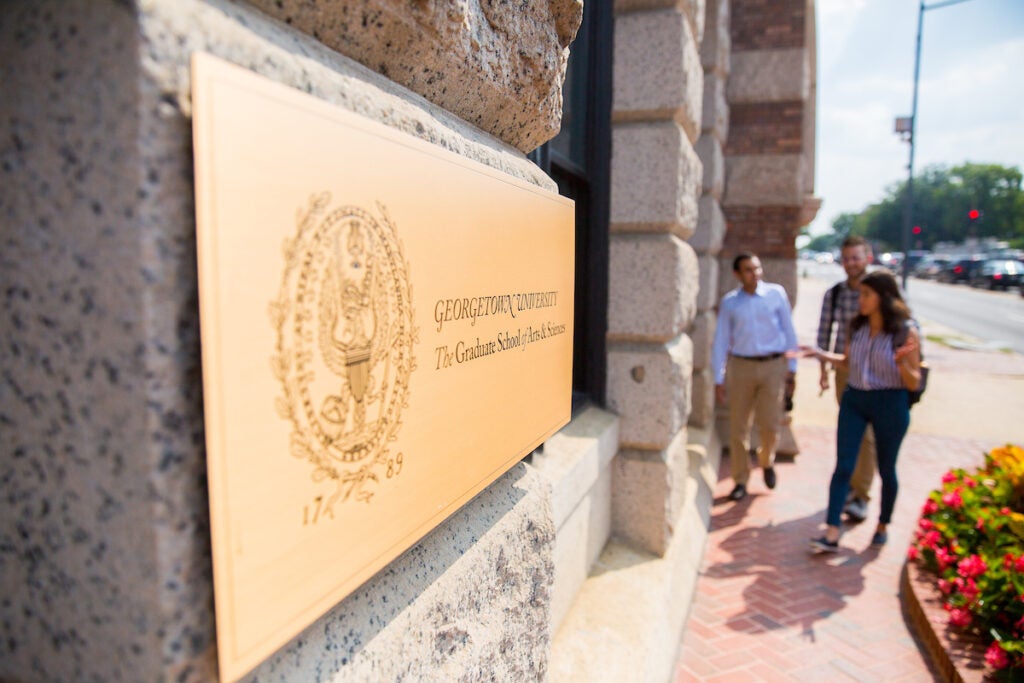 Our community is one of driven and diverse scholars from varied backgrounds. We each bring unique personal and professional experiences, creating a dynamic learning environment. Together, we challenge ourselves to ignite new ideas and transcend boundaries, with the hope of making a positive impact on the world. Our program not only equips graduates with vital skills for various career paths in environmental consulting firms, government agencies, research institutions, nonprofits and international organizations but also fosters a strong sense of community among alumni.
90%+
of Graduates Secured Employment
57%
of Graduates Work at Government Agencies
9%
of Graduates Pursued Advanced Degrees
Helpful Resources